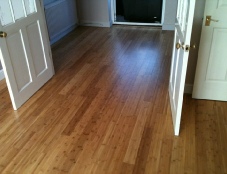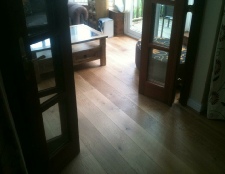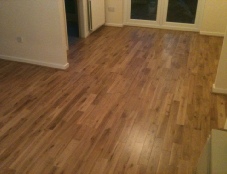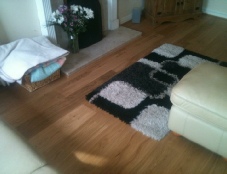 LAMINATE FLOORING
A Laminate Floor is a multi layer synthetic flooring product fused together by means of a lamination process.
Laminate flooring simulates wood (or stone/porcelain/leather/concrete) with a photographic layer under a clear protective layer. The inner core is composed of Melamine Resin and HDF (High Density Fibre).
Laminate Flooring was introduced in the mid 90's. Starting off as a glue-together system then improving dramatically to a locking system where one board would lock to the other.
The most popular system is patented by Unilin and is called Uniclic.
It is our opinion that this system is by far the best design and very fitter friendly.
Laminate has come a long way over the last couple of decades, in fact it is difficult to tell the difference between a real wood floor and a good quality laminate.
It is:
Extremely durable

Easy to maintain

Fitter Friendly (whether DIY or expertly fitted)

Long life

Some are scratch resistant

100% waterproof is now available (Aqualoc)
We have one of the largest selection of Laminate flooring in Wrexham, Chester and North Wales.