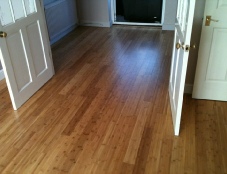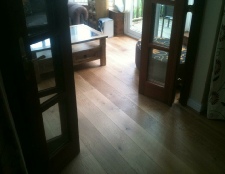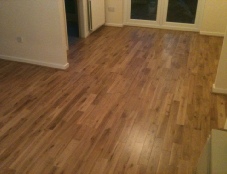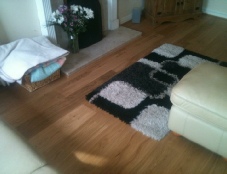 SOLID WOOD
A Solid Wood Floor is exactly that… a 100% Solid Wood product. This is a top end product of which is totally unique. Reads Flooring source only the best products on the market and have been using the same suppliers for well over a decade.
Most popular Wood Species for flooring are oak, beech, maple, cherry, ash and walnut.
Most solid wood floors need to be secret-nailed to a wooden sub-floor or ply board or glued to a concrete or solid sub-floor (although a primer or a damp proof membrane must first be applied in most cases).
An exception of the above is a clip system which is fitted to the underside of the floor, thus interlinking each plank (popular with sports halls and dance academies as this creates a slightly sprung floor).
A Solid Wood Floor can be sanded-back a few times if a lot of wear has occurred and your floor is looking a little tired, or if you just want to change the finish or colour.
The amount of times it can be sanded depends upon the upper thickness of the wood, (the thickness from the top of the tongue).